Chapel Hill's bubble has been both boasted about and blasted, depending on the politics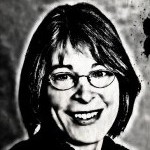 of the critic. We have a reputation of being a haven for bleeding-heart liberals, a sanctuary city in sentiment and practice, albeit not codified. But a sneak peek at the proposed Trump administration budget indicates that our bubble is about to be burst.
This could be a test of how much we're willing to sacrifice to live up to what we say we believe to be important. If the Trump budget comes to pass, we won't have the luxury of taxpayers across the country chipping in to support our values.
Though a detailed budget has not been brought forth, the outline made public last week reveals a spending redistribution that those of my ilk find alarming. Funding for the Environmental Protection Agency has been slashed by a third. State Department programs that give aid to war-torn countries and subsidize flights to rural airports have been all but eliminated. Public education, public transportation and public housing funding has been gutted. And the Community Development Block Grants that support our safety net of social services in the community will be snuffed out entirely.
What does this mean for the secure community we have built in Chapel Hill? If we want to preserve the quality of life measures we have tried to extend to everyone in the community, we'll have to set our priorities, and decide to what extent local taxpayers are willing to fund them.
One of the hardest hit areas will be affordable housing, something every council member has campaigned on, in part because we know how important that is to so many residents. About 45% of the town's public housing budget comes from HUD. And even before any cuts were announced, the town's Affordable Housing Advisory Board had recommended a "Nickel for Housing" tax increase.
CDBG contributes about another $400,000 a year to programs like Meals on Wheels, a youth employment program and sprucing up public housing neighborhoods.
Education cuts could affect subsidies for public school pre-K, among other enrichments for our next generation of leaders.
Federal infrastructure cuts also threaten the reimbursement we hope to get by going forward with the light rail plan. Taxpayers would be on the hook for any and all shortfalls, not to mention all cost overruns.
Now is not the time to add extra financial obligations to local taxpayers. Encourage Orange County commissioners to postpone approving our involvement in light rail. We need to restore our bubble first.
— Nancy Oates