Mayor Hemminger declared a state of emergency in Chapel Hill when OWASA warned all of its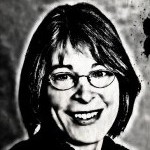 customers not to drink, cook or wash with its water this past weekend. After reading the news release that concluded: "They [the Emergency Operations team] anticipate that this situation is temporary …" a friend emailed: "Well, that's reassuring … sort of …"
Truth be told, the water crisis unnerved many of us. The situation showed how vulnerable we are in a way that our traditional ice storms never have. A couple of back-to-back problems — the Jones Ferry Road water treatment facility shutting down due to an unexplained surfeit of fluoride in the water, followed less than a day later by a major water main break — and we were on the same footing, water-wise, as residents of a Rwandan village.
Local businesses were hit hard. All restaurants and hotels that use OWASA water had to close, as did municipal buildings, public schools and the university, because they were unable to provide sanitary facilities. Sales and occupancy tax revenue dried up for the weekend. The men's basketball game against Notre Dame relocated to Greensboro, sending its concession sales money and pre- and post-game restaurant and bar customers out of county.
I use my worrywart nature advantageously: I always have a Plan B. Not this time. Chapel Hill running out of water was too far outside the realm of possibility for me to devote energy to it. Fortunately, it was not too far-fetched for others in our community. OWASA, the Orange County Emergency Operations Center and the county public health director had thought this scenario through ahead of time and coordinated with one another to keep the rest of us informed, get clean water to us after the stores had run out, and worked around the clock to limit the worst of the impact to about 27 hours.
Once again, the community looked out for one another. Email listservs shared information about places that still had water to sell and tips to maintain functioning. One person offered water from his swimming pool to be used for flushing toilets.
And a special thank you to Harris Teeter. Customers cleared the shelves of all bottled water within hours of OWASA's announcement that tap water was unsafe to use. The Teeter redirected shipments of water from other stores in the state to Orange County. Some of us who did not think to rush out and stock up on water would have paid any price by Saturday, and the store could have jacked up its price. Instead, Harris Teeter gave away jugs of drinking water free to anyone who needed it, no questions asked. And when the liter-bottle packs arrived the next day, the store honored its weekly special on Deer Park water.
A business that put the welfare of the community above its own profit. That was the most reassuring sign I've seen in a long while.
— Nancy Oates