Have you read the Lower Booker Creek Subwatershed Study Report?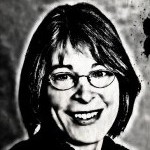 The tome is the type of reading you do only when the roads are iced over and you can't leave your house for three days. But it contains critically important information that could save our town from washing away downstream.
Stormwater management experts give this advice on dealing with water: slow it down, spread it out, soak it up. That becomes increasingly difficult as the impervious surfaces of parking lots and rooftops limit the soil, vegetation and trees that soak it up. Climate change has wrought rainstorms of greater intensity that erode meandering stream banks into straight channels that rush water downstream faster. Water will spread out of its own accord. When that happens in developed areas, we call it flooding.
All of that runoff eventually makes its way to Jordan Lake, the drinking water supply for some towns in Wake and Chatham counties and, as development continues, perhaps to Chapel Hill in the future. Towns that feed Jordan Lake, as Chapel Hill does, bear the responsibility of cleaning up impurities before they get to the lake. If we don't prevent sediment and toxins from washing into the lake now, removing them later becomes even more expensive.
Town Council, at its Jan. 18 meeting, adopted the subwatershed report, but did not go so far as to incorporate it into the town's Comprehensive Plan from which council decides its goals. George Cianciolo led the charge to keep it out, because proceeding with the first five prioritized projects might require the town to purchase land for designated areas where water could spread out, and that would cost money.
The Comprehensive Plan lays out focus areas for future development, which also could require the town to purchase land for road construction, and I don't see how that differs from purchasing land for stormwater management. Nevertheless, I joined the rest of council in voting for Cianciolo's amended resolution in order to allow the town manager to begin work right away on the first five projects.
In our vote, we also agreed to explore a public/private partnership to repair Lake Ellen. Last month, a broken pipe drained the manmade lake and allowed the water to empty into Eastwood Lake, which had the capacity for it. But fixing the problem and bringing the lake up to current codes would be considerably more expensive than the Lake Ellen Homeowners Association had planned.
Because the lake is both an amenity to the homeowners living around it and serves a valuable stormwater management function for the town, it would benefit both parties to share the cost of restoring the lake to its original use.
Not everyone was happy with our vote. RAM Development wants to build hundreds of apartments on the Days Inn site in the Ephesus-Fordham district. The ground closest to the creek serves as a rainwater collector area, but RAM had planned to backfill it and build on top of it. RAM had not told the mayor or town manager of its plans and had already put in a year's worth of planning time and effort.
Adding the stormwater report to the Comprehensive Plan might prevent another developer from that frustration.
— Nancy Oates