Every once in a while an insight emerges from those early-morning meetings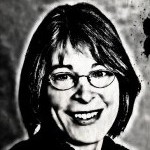 that makes them worth getting up for. Take the Community Prosperity Committee meeting last Friday morning (8 a.m., first Friday of every month, in Room C at the library; public is welcome). We've been working on strategies to attract more commercial development to town, instead of only luxury apartments. We had invited some local developers to last Friday's meeting to tell us what they and their peers would need from the town to entice them to build office, retail, light industrial space, or anything that would bring in more property tax revenue than the town spends in services for it.
Were businesses not coming to town because we don't have sufficient office space for them or the type of commercial space they want? If we build it, will they come? Developer Roger Perry of East West Partners pointed out that people come for the town, not the buildings. Invest in making the town the kind of place people want to live in, and businesses will find a way to settle here.
Economic development officer Dwight Bassett said that people want a walkable community. And people want convenient parking. No one wants to walk 8 blocks from their parking spot to get where they want to go, he said.
So where do these desirers of walkable communities want to walk? Maybe living all those years in Manhattan, a truly walkable community, has skewed my perspective. But it would seem that a walkable community is one where you have to walk to get to where you want to go. Whether it's to school, work, the grocery store, library or pizzeria, you'll have to walk, and some of those places, maybe even the parking deck, will be more than 8 blocks away.
As we're planning for growth while ensuring that Chapel Hill remains a draw for residents and businesses, we need to take a pragmatic stance that weeds out jargon from function. If we want adequate greenspace to make walking in a walkable community pleasant, we can't have a parking lot on every corner. We'll need strategically place parking decks, which are more expensive than lots. To pay for those pricey decks, we'll need more tax revenue, which comes from commercial buildings, not residential.
I found myself agreeing with Perry: We need to invest in the town. Greenspace costs money in that it is land that won't generate revenue directly for the town. Structured parking is much more costly than a parking lot, but it would provide a place for out-of-town customers to park while they shop and contribute sales tax revenue in Chapel Hill. And creating an authentic walkable community may require people to actually walk.
– Nancy Oates