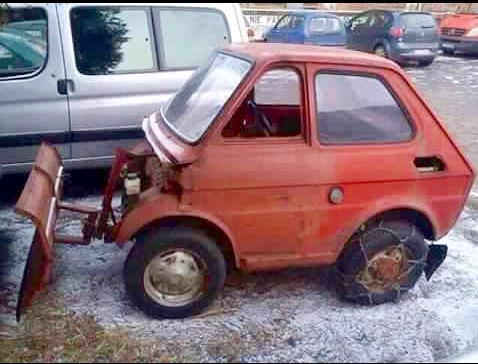 The calls started coming in Sunday before the sun had reached high noon. Constituents who live on what's known as "tertiary streets" phoned me because they knew I'd understand their cabin fever. All of us were iced in, and our good humor had begun to fray.
Tertiary streets are those out-of-the-way neighborhoods that are the last to get salted, sanded or plowed. My own tertiary neighborhood is a very hilly one, and on snow days, kids and parents turn the streets into a series of sledding runs. Even if I were able to get my car out of the driveway, I would not venture to drive on our neighborhood's streets for fear of wiping out the next generation.
Except during ice storms, living in a tertiary neighborhood has many advantages. It's quiet and safe. The only cars that come by belong to people who live here or are lost or are delivering newspapers. Kids regularly take over the streets for tag football, basketball shoot-arounds and skateboard stunt courses.
But when those winter storms roll through, I'd gladly trade my private Garden of Eden for an apartment with a super on a bus route. That rutted power easement that separates us from the flat parking lot of the apartment complex next door might as well be the Great Wall of China. Watching people leave their apartments and drive out onto the plowed MLK Jr. Boulevard sends pangs of jealousy through those of us who have had too much down time. I've been known to shovel a path down the middle of my cul-de-sac street while waiting for the plow to work through to the bottom of its priority list. But the ice this time was too thick.
I wondered, as I watched my husband slide down the driveway into what I was sure would end in a broken hip, whether I'd be able to load him onto the sled and haul him out to the main road to wait for an ambulance. I hoped that my 90-something-year-old neighbor would not have a medical emergency. And I worried whether the people who drive our snowplows but can't afford to live in town would be able to travel safely along the rural roads they'd have to traverse to get to work.
Which is yet another example of why we need to create more workforce housing in town. Gov. McCrory can caution all he wants that people need to work from home during bad weather, but not everyone can. When the streets are unsafe for motorists not used to driving on ice, we rely on buses. If the transit drivers have to commute several miles over unplowed roads, chances are we all stay home.
Town Council meets tonight. I hope the drivers of the NS route are able to get to work.
– Nancy Oates