Decades ago, a running coach told me, "The only way to run faster is to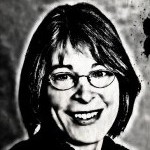 run faster." Pre-empting Nike's "Just Do It" slogan by nearly a generation, the coach's advice has proved useful in all sorts of situations in my life. Now it appears I can apply it to Town Council work.
The town has hired, and we the taxpayers are paying for, a consultant to help us think differently about economic development. Rod Stevens, owner of Spinnaker Strategies out of Bainbridge Island, Wash., has met with the town's Community Prosperity Committee to show us examples of how other towns and communities within cities have identified what they do best and have shopped that around to attract companies that are a good fit with the area. Stevens has prodded us at the committee meetings to define what is unique about Chapel Hill. What do we do better than anyplace else?
We're looking at the whole picture — the type of buildings and gathering spaces and where to put them; the talent available for hire; even community values, such as the priority we place on the quality of our schools and library and recreation spaces.
At some point we'll need to move our ideas into the implementation phase, get the rest of the community involved and figure out how to make whatever changes we need to make. That's where my running coach's advice comes in.
If we are serious about the ideas we've been talking about, or the ideas we campaigned on, we need to do what it takes to get where we want to go. That can take many forms. The town's economic development officer will need to recruit the kinds of businesses that would be a good fit for the community.
For instance, with the university at the center of town, we have intellectual capital and a supply of young, energetic, innovative thinkers. With a town master plan that emphasizes preserving green spaces, parks and trails, a prepaid bus system and becoming a walkable community, we appeal to companies whose employees want to raise their families in a healthy environment. Politically, we lean left, and that attracts entrepreneurial businesses whose employees aren't constrained to established norms and traditions.
For those of us on council, we need to be clear about the type of development we want. We may have to nudge developers outside of their cookie-cutter models so we have an environment that works for the employees of the new businesses we want to draw here. Not the least of these concerns for young professionals is affordable housing.
The downside of my coach's advice is that there are no shortcuts. If I wanted to run faster, I had to put in the time and grueling effort to push myself beyond what I thought I could do. I hung up my sneakers long ago. Looks like now I'll still be pushing myself, even while sitting on the dais.
– Nancy Oates