Don heard that a store in Burlington sold Cheerwine with real sugar, not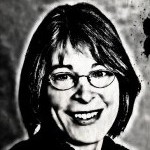 high-fructose corn syrup, and always one to encourage a healthy lifestyle, I went with him to search. I'd never been to Burlington beyond the outlet stores that used to flourish off the interstate until Tanger Mall lured them away. As we drove past the empty shopping centers toward downtown where the big-box stores and apartment complexes squeezed out the modest neighborhoods of this former mill town, I thought, "This could be Chapel Hill in 30 years."
Burlington's town council surely didn't intentionally approve away any charm the town might have had. Elected officials likely did what our Town Council members are doing: approve projects that bring in more property tax revenue than currently exists for the site, without thought to how the development works with the community now and in the future.
Years ago, the people who lived in Burlington worked in Burlington. Though the mills closed, outlet stores remained, and residents found work in retail. But once Tanger siphoned off the outlet stores and Alamance Center drew the national chains, Burlington retail clerks had to commute out of town to work. Sales tax revenue dropped along with property tax revenue, and Burlington had to take what commercial development it could get.
A healthy town needs to gear development for the people who work there. Chapel Hill is lucky that the town's main employers — the state-run university and the state-run hospital — are unlikely to go out of business. Still, I have yet to hear a Chapel Hill council member ask who will live in the spate of luxury apartment buildings it has approved recently.
Some will draw students now renting in Durham. Cram enough students in a two- or three-bedroom apartment renting for about $2,000 a month, and it becomes affordable. But who are these mythical "professional" singles and couples we hear about clamoring to rent in Chapel Hill?
Crunch the numbers: To pay $1,800 to $2,400 a month in rent, the tenant must make $65,000 to $85,000 a year. That salary range might fit a tenure-track professor who plans to put down roots and likely wants to own a home, or a full professor in Arts & Sciences who already owns a home and sees renting as a waste of money, or a senior nurse or administrator who may have a family and won't give up a house in Mebane to stuff the spouse and children in an apartment just to ease the commute.
The developer of The Edge mentioned recruiting a grocery store, an odd choice given that there is a mega-grocery store less than a quarter-mile away, yet that same developer won't consider a grocery store at 123 West Franklin (not after the SUP was granted, anyway).
Developers don't seem to be thinking about what would serve the community. All the more important that council members have a vision and shape development they can be proud of long after they've retired out of town.
– Nancy Oates