Form-based code — it's everywhere in Chapel Hill these days. First, Town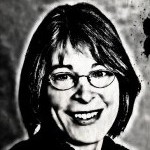 Council approved it for 190 acres in the Ephesus-Fordham area. Currently, Northwood Ravin is trying to get the same liberties offered by form-based code, though it hasn't used the highly charged term, in its proposed mixed-use development The Edge, at the corner of Eubanks Road and N.C. 86. And in between, town manager Roger Stancil slipped form-based code benefits past council's notice by allowing Northwood Ravin to convert 40,000 square feet of commercial space at 123 West Franklin into residential apartments.
Not only is Stancil turning revenue-positive space into revenue-negative — commercial property generally yields more in property tax revenue to the town that it costs to provide services, whereas residential property costs more in services than it pays in taxes — but he gave his approval without giving Town Council a chance to weigh in.
Northwood Ravin reportedly asked for the office/retail to be reclassified as multifamily residential space because of less than expected pre-leasing interest. Tepid interest in renting office/retail space signals low demand. So why not entice prospective tenants by lowering the rent?
Isn't that the "market force" theory we've been hearing from Dwight Bassett, the town's economic development officer, and Aaron Nelson, head of the Chapel Hill-Carrboro Chamber of Commerce, anytime a council member presses for affordable housing amidst the deluge of applications for luxury apartments? Build more apartments and the oversupply will temper demand, which in turn will push down rents, Bassett and Nelson say. But when a perceived oversupply of office/commercial space arises, Stancil's response is to shift the burden to taxpayers to protect the developer's profit.
The economic environment hasn't changed since council approved 123 West. But the municipal regulatory environment has. In approving form-based code, council "gave away the store," as Jim Ward said, by giving up inducements for developers to contribute to affordable housing and good stewardship of environmental resources.
At the Nov. 24 council meeting, Stancil's staff presented a plan to incentivize developers to build green and improve energy efficiency. Matt Czajkowski pointed out that not only were the rebates the town would pay developers coming from the revenue the town had planned to use to repay the bond, but developers would have provided all of those environment-friendly things free in exchange for greater density had the town written those requirements into the form-based code in the first place.
And now East West Partners perhaps wants a piece of that deal for its building in Ephesus-Fordham. East West has twice delayed the next step in the process, maybe to qualify for the town's energy-efficiency rebate.
Town Council has the authority to rein in Stancil's cowboy antics. And council members have the smarts and the professional expertise to recognize when they're getting snookered and taxpayers are being taken advantage of. We elected them to do the hard work of protecting the interests of the community. It's time for them to do so.
– Nancy Oates