The old joke goes that former first lady Nancy Reagan followed up her "Just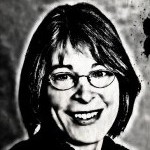 Say No" drug abuse prevention program by tackling homelessness, with "Just Get a House."
Making decent housing available to people even in the lowest socio-economic categories has no simple solutions. Earlier this month the mayors of Chapel Hill and Carrboro staged a press conference to air their concerns that a number of apartment complex owners will no longer accept Section 8 vouchers. Section 8 is a federal program that makes up the rent difference between what qualified low-income renters can pay and the government's determination of fair market rent for the area (which is lower than developers' rent expectations). Because some apartment complex owners decided recently to stop accepting Section 8, about 60 leaseholders in Chapel Hill and Carrboro will have to move once their current lease expires.
In Chapel Hill, some of the affordable housing crisis is of the town leaders' own making. When Town Council approved a density bonus for Timber Hollow Apartments in April, council members declined to consider linking it to Timber Hollow accepting some Section 8 vouchers. In fact, council approved an SUP with so many loopholes that none of the apartments intended to be rented at a discount as workforce housing will ever be rented at less than market rate.
Council followed that up with its approval of form-based code in the Ephesus-Fordham redevelopment, knowing that hundreds of low-income apartments would be demolished and replaced with luxury units.
Chapel Hill's economic development officer cuts council members some slack in their development approval decisions. If council were to layer on conditions that eat into developers' profits, developers might just go elsewhere rather than knuckle under to council's demands. Bassett said he sees a desire on council's part for Chapel Hill to be a socio-economically balanced place, but "there's a disconnect in arriving at that destination." He plans to involve council in some work sessions in the coming year on housing and economic trends in the area over the past 30 years. "Many failures and unanticipated consequences have come from not thinking policy through," he said.
A2Z Realty manages some Section 8 units, and Judy Tripp, A2Z's rental housing specialist, said those units have to be inspected every year and meet Section 8 standards, which don't seem too restrictive, in her opinion. But if the inspector thinks the carpet is too stained or the place needs painting, the landlord would have to make that investment to continue receiving voucher payments.
Last year, Section 8 lowered the maximum rent it will pay. Eller Capital Partners, which earlier this year bought three apartment complexes totaling about 600 units, declined to say why it no longer accepts Section 8 or whether the lower rent caps had anything to do with it. But given that Eller has more than doubled the rents since it took over, you'd think it would have sufficient profit to continue a small percentage of units accepting Section 8 vouchers.
– Nancy Oates