You know how you approached the start of every episode of "Breaking Bad" with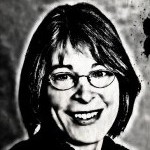 the feeling that something was going to happen that you didn't want to know about, but you watched it anyway? I get that feeling lately when I turn on the TV to watch a Town Council meeting.
"Breaking Bad," said to be one of the most-watched cable shows ever, wrapped up its five seasons last fall. The premise was that a high school chemistry teacher, diagnosed with a fatal illness, decides to open a meth lab to provide for his family financially once he's gone. Each week, you saw him put a toe or more over some moral boundary that he had never crossed, until finally at the end of the series he has turned into an unrecognizable immoral monster.
Tonight's council meeting agenda includes not only the plan for 25 percent of the transportation improvements for the Ephesus-Fordham redevelopment, but a special meeting at 5:30 p.m. to review bids for the former Chapel Hill Museum building at 523 E. Franklin St.
At the 5:30 p.m. meeting, council will decide which offer to accept on the former Chapel Hill Museum building. During the E-F hearings, we heard six council members talk about adding property tax revenue to ease the tax burden on residential property owners. Three of the four bids on the former museum would take the property off tax rolls. Bids range from $752,000 from a private buyer who wants to turn the property into a nonprofit hub to UNC's offer of $1,025,000, but, again, would pay no taxes.
Then at 7 p.m., council gets an initial look at E-F's transportation plan. In March, town staff made a presentation to the Chapel Hill-Carrboro Chamber of Commerce that showed a new road through Village Plaza to the former movie theater site that East West Partners bought and plans to redevelop would be paid for by the developer. On documents sent out prior to tonight's council meeting, the road now appears on the town's tab. The six town Council members who voted for E-F rezoning claimed that the redevelopment would add commercial space and the extra tax revenue would ease the burden on residential property owners. Now we find out that the first project to be built will be residential (East West is building luxury apartments in the space) and will cost taxpayers even more money by footing the bill for East West's road.
As background music, East West partner Roger Perry has broadcast an opinion piece on WCHL radio talking about what he calls Chapel Hill's financial "crisis." So what is he doing about it? Milking taxpayers for freebies to increase his company's profit.
Will council take a couple more steps in the wrong direction tonight? Or will a majority have the moral fiber to say no?
– Nancy Oates