Chapel Hill didn't make GQ's list of Best College Towns (When Students Are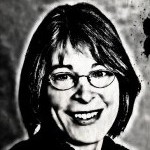 Gone) as Durham did, but we've got plenty going on all summer long – including at least one spot that wasn't here before students took off for their summer adventures.
Opening a new business just as a third of your customer base leaves town could spell disaster. But John Hanna, owner of Mina's Grill next to the Franklin Hotel, knows from disaster. He opened his first deli on Sept. 9, 2001, a couple blocks from the World Trade Center in New York. Less than 48 hours later, the terrorist attacks forced him to shut down for 6 months. So he's not fazed by a 3-month soft opening.
Mina's Grill, named for Hanna's favorite martyr, he said, is a real New York deli owned and operated by a real New York deli guy, which he still would be had two of his three daughters not decided to enroll at UNC. But here they are, and so is he.
Build your own salad, sandwich or pasta dish. Try the Garlic Melt. Next!
As long as you're on West Franklin, saunter down to Sophie and Mollies in The Courtyard for two floors of competitively priced boutique fashions for college and professional women. Sales staff are committed to making sure your purchases make you look as good as you feel.
Commercial space at 140 West is filling up with the opening of Old Chicago Pizza & Taproom and Spicy 9 sushi bar and Asian restaurant, the former serving pizza and beer and the latter offering up sushi and menu items from Thailand, Korea, Japan and China.
But all is not chain restaurants at 140 West. A fashion boutique for men, Gentlemen's Corner, opened a new store, its fourth, on UNC graduation weekend. A UNC alumnus opened the flagship store in Pinehurst shortly after he graduated and has since expanded to Wilmington and Palm Beach, Fla.
On the east end of Franklin Street, more women's boutique fashions are available at Fedora, which opened in the former Carolina Pride location. You can't miss the hot pink exterior. One of a six-store chain in North Carolina, the Chapel Hill Fedora targets college-age and young career women.
And Sup Dog is supposed to open today. The family-owned business with its original store on East Carolina University's campus in Greenville is expanding to Chapel Hill, bringing its 23 exotic hot dogs, 15 specialty burgers, full bar and its secret Sup Dog sauce. Sup Dog fills the vacancy where Pepper's Pizza had been. The owners carved out an outdoor dining enclave with wooden banquettes along the Franklin Street façade and installed a flat-screen TV, so you won't miss a minute of programming though dining al fresco.
– Nancy Oates