Let's say your boss is doing something that impedes your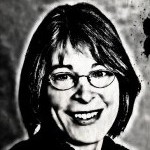 ability to do your job well. How receptive do you think he or she would be to learning about it from you?
Let's say your boss is town manager Roger Stancil, and if he didn't like your critique, or if you were a union member like Kerry Bigelow, Clyde Clark, Chris King and Lee Thompson, he could fire you. You could always turn to the Personnel Appeals Advisory Board, but even if its members backed you unanimously and unequivocally, Stancil doesn't have to listen, or so he told Town Council members at their June 17 meeting.
Chapel Hill operates as a "council-manager form of government" Stancil announced to council, which means, he said in so many words, that council has no say in how he runs the town.
That's one interpretation of state law G.S. 106A-146; the UNC School of Government, in a 2007 publication on council-manager form of government takes a different perspective, that the "council has the authority to confer powers and duties on the mayor and manager in addition to those conferred on them by law." In other words, while state law grants a town manager the power to hire and fire all employees except the town attorney and those elected to public office, the council could, for example, order the manager to consider input from advisory boards.
Stancil did not attend the Personnel Appeals hearings and said that recordings of the hearings were virtually impossible to hear. To that end, he is spending taxpayer money to hire a court reporter for future proceedings that he will, in all likelihood, ignore.
While the Personnel Appeals Board narrowly sided with "Boss" Stancil in firing Bigelow and Clark for not picking up yard waste from private property at the request of the property owner, the board unanimously recommended reinstating Thompson, who was fired for picking up yard waste on private property at the property owner's request, and King, who was given permission by his supervisor to take a day of sick leave to cover part of his vacation.
When council members asked Stancil what form of redress employees had when he steamrollers over the recommendations of the advisory board, Stancil said, "They can sue. That remedy is available."
NAACP labor division co-chair Miriam Thompson (no relation to Lee Thompson) petitioned the council to follow up on a number of irregularities in hiring and firing decisions and the personnel grievance process. In response, Stancil said he hired two ombudsmen two years ago (after Bigelow and Clark filed suit). Given that more personnel problems and lawsuits have piled up in the past two years, apparently the ombudsmen are well aware that they serve at Stancil's pleasure.
Stancil also said he has instituted a "360 review," in which workers are expected to critique their boss as part of the employee evaluation process.
Cynic that I am, I bet all those bosses get excellent reviews.
– Nancy Oates