No full moon Monday night. Nevertheless, two unusual discussions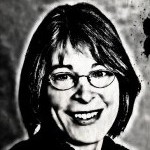 bookended the Town Council meeting.
Early on, council discussed a petition to remove stop signs from three all-way stop intersections where streets teed into Umstead Drive. The signs had been taken down during recent street construction along Umstead, and the petitioner cited that as a golden opportunity to get rid of them because they were annoying to drivers. Matt Czajkowski argued for restoring the signs as they were a tool to slow traffic to somewhere close to the speed limit. Various council members agreed that an all-way stop can be confusing for drivers not used to them. Czajkowski, however, had faith that Chapel Hill drivers could be educated on who goes first and who goes next, and Umstead Drive would be a perfect place to practice until they nailed it. The stop signs will be put back up.
The meeting closed with committee appointments – council did approve Julie McClintock for the vacant seat on the Central West steering committee. But no appointments were made to the Justice in Action Committee. The committee has only five members and had recruited four more, but only two names made it to the ballot, and neither prospective member lives in Chapel Hill at present. One lives in Carrboro and works in Chapel Hill; another had been a long-time resident but had recently moved to the ETJ.
In its first round of voting, council did not appoint any members to the committee because of the technicalities. Justice in Action is an ad hoc committee, thus council had never specified how many members it should have. So, technically, it does not have any vacancies, even though the committee could be more effective with more members.
Donna Bell was so incensed by the red tape – coming on top of the council not doing more to fill the Central West vacancy with a representative of low-income housing – that she had trouble gathering her words. But when she did, her message had impact, and before you knew it, Jim Ward was suggesting council fix the rules, not ignore them, and Laurin Easthom was positing that the potential members lived close enough to Chapel Hill as to be a part of the community. Lee Storrow asked that council members reconsider the vote. They did, and both applicants were appointed to the committee.
Bell then made a formal petition to make Justice in Action a formal committee. It was received and referred, and council adjourned shortly after 10 p.m.
– Nancy Oates