You'll want to tune in an hour earlier tonight to meet the applicants for the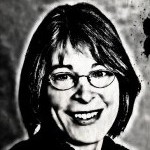 vacant seat on council and to hear the presentations any of them might make. Council will meet at 6 p.m. in its usual spot – council chambers in Town Hall – and the event will be broadcast on public television.
The field of 11 applicants comprises a wide range of skill sets, some new faces and some familiar – people who have spoken out on issues at council meetings, volunteered for advisory boards and effected change in various ways to improve Chapel Hill. The group represents diversity in age, race, ethnicity, profession and length of time living in Chapel Hill.
What is perhaps most satisfying is that they all seem to be applying voluntarily, unlike the process some years back of filling the seat left vacant after Bill Strom picked up and left for New York in the dead of night. At that time, the candidate slate felt as though someone had to rustle up some minorities and women to keep the slate from being all white men. Not that there was anything wrong with any of those white men. Very accomplished professionally and with the passion to serve, any one of them would have been an asset.
The slate you'll meet tonight will make you proud. Sometimes an organization that makes an effort to increase its number of minorities or women leaves it to the target group to go out and recruit more of their own kind, rather than, as an organization, valuing diversity and making itself more attractive to diverse members. It's to the town's credit that the vacant council seat has attracted so many people so different from one another who want to invest themselves in making the town better.
Much to my dismay, however, the mayor has implied in interviews that he won't consider voting for anyone other than the known quantity of Sally Greene. In the "life is like a box of chocolates" model, Mayor Kleinschmidt won't take the risk that he might select the pineapple crème. He says he wants someone who can "hit the ground running." Take a look at the resumes and well-written statements of the applicants, and you'll find more than enough brainpower to absorb Robert's Rules of Order and quickly learn council procedure.
Kleinschmidt's real concern may be that he can't guarantee how an unknown will vote. Especially with issues that will be decided by a slim margin, that's when we want to hear a new viewpoint, someone who will ask questions that provoke council members to think about an issue in a new way. A one-year term presents an excellent opportunity to audition a new voice.
Find out more about all 11 applicants at: http://chapelhillpublic.novusagenda.com/Bluesheet.aspx?itemid=2068&meetingid=238.
– Nancy Oates