Council members showed their better selves at last Monday's meeting. They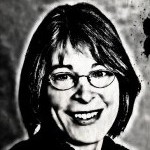 asked questions that indicated they had read and understood the reams of material in their binders. They stood firm on what they thought was best for the town. They called out 123 West developer Cousins Properties about discrepancies in the number of parking spaces ("a typo," the applicant replied) and whether UNC's $200,000 contribution (money that came from our pockets as state taxpayers) to ameliorating problems in Northside should be considered part of payment in lieu, given that the applicant insisted the for-profit real estate investment group was unrelated to UNC. Even as the hour grew late, council members kept their focus, taking a pragmatic approach to a satellite parking lot for the American Board of Pediatrics' office expansion needed only to meet LUMO requirements.
Tonight will indicate whether council members' new vigor was an anomaly or signals a trend. The docket for tonight's meeting runs the gamut from where we live to how we get around and what we're going to do with vacant or soon-to-be-vacant property the town owns.
A couple items on the consent agenda deal with affordable housing. A proposed amendment to the 140 West contract with RAM Development raises the income ceiling for buyers of Community Home Trust affordable apartments in 140 West from 80 percent of HUD-dictated Area Median Income to 115 percent. Because HUD factors in the many students living in Chapel Hill, the HUD median (the point at which half make less and half make more) is lower than the median for permanent residents. The amendment would increase the pool of buyers who might be able to qualify for a loan under the more stringent requirements banks have adopted in recent years. A gift of a rental duplex from Habitat for Humanity to the town doubles the town's non-HUD-managed stock of affordable housing from two units to four.
Council will hear a report that the food truck permit count has spiked to four.
The Arc of Orange County's application for a Master Land Use Plan Modification and the special use permit is up for discussion. What little opposition to the project has emerged concerns the fear of lowered property values for existing homeowners. That may or may not happen, but if it does, how refreshing that it would be due to benefiting some residents who have been shackled with lifelong challenges, rather than enriching already wealthy private developers.
Finally – and this will be the test of council members' resolve to stay focused and engaged – a presentation on the Preferred Option of the 2040 Metropolitan Transportation Plan. Odds are good that it will include a PowerPoint presentation, but public comment should keep things lively.
– Nancy Oates