Call me a cynic – as if that never occurred to you before – but I can't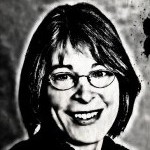 help wondering whether there is a connection between Roger Perry telling Town Council last week that he might spread his buildings in Obey Creek over all of the buildable acres (even though the land is laced with a network of streams) and the town staff's recommendation Monday night to reduce the stream buffers in town unilaterally to 50 feet, shrinking some buffers as much as 100 feet on either side.
Town staff aimed to simplify the regulations and align them with the soon-to-be-in-effect Jordan Lake Riparian Buffer rules. But many folks who spoke up Monday night saw the move as a step backward. Increased stream impairment had prompted the town to create the Resource Conservation District in 2003, yet staff are recommending removing protections just as the streams are about to become more stressed by construction in Obey Creek, Will Raymond said. Matt Witsil, chair of the Stormwater Advisory Board, advocated 100-foot buffers. Julie McClintock, representing Friends of Bolin Creek, dismissed the need to align the rules for RCD and Jordan Lake buffers because the regulations address different issues: Jordan Lake protects nutrient pollution, and the RCD is a multi-pronged ordinance covering wildlife, flooding and other aspects.
Only Kristen Smith of the Chapel Hill-Carrboro Chamber of Commerce supported the alignment to make it less confusing for developers.
Mayor Mark Kleinschmidt weighed in first, expressing confidence that developers were not so easily muddled. Keenly aware of all the development and redevelopment proposals stacking up on council's agenda, he didn't want to lose the hard-won environmental protections. Jim Ward, too, seemed unsettled by the idea of stripping protections from vulnerable waterways. Ed Harrison noted that Durham is increasing its buffers unilaterally to 150 feet.
Certainly Chapel Hill is not Durham; we're more like Durham's rich uncle who doesn't have to care about the underlings. And the gap widens with every approval of Class A office space and luxury housing units that council makes. Which is not to say that the town shouldn't continue to support growth and development. But we don't want to sacrifice our respect for the environment nor shirk our responsibility to keep our shared water source clean.
As the Obey Creek development lumbers forward, we want to make sure our rainwater transportation system doesn't fall victim to progress.
– Nancy Oates