Jim Ward admonished Chapel Hill: No talking on the bus.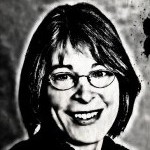 The issues to be decided by the six council members who made it to Monday night's Town Council meeting were whether a Chapel Hill Transit bus is a public forum, and if not, what sorts of ads, if any, could be displayed. In June 2011, council approved a bus ad policy that did not allow any ads that addressed social issues, political stances or religious persuasion. But the transit staff had a copy of the wrong policy, and for the past year and a half had been accepting ads on all those topics.
At the Oct. 24 council meeting, the error came to light, and council suspended the town's bus ad policy until council had a chance to revisit the issue.
Townspeople spoke for more than an hour Monday night, some wanting to pull all ads, others wanting to ditch only the Church of Rec ads, and many wanting to continuing using the buses as a public forum. One speaker noted that she has held forums on the topic of U.S. aid to Israel, but people who disagree with her don't attend. The ads on the bus got everyone talking.
When it was council's turn to weigh in, Ward jumped in that while he is a fan of free speech, it has its place, and that place is not on the bus. He asked Church of Rec to voluntarily pull the ads, and failing that, staff should remove them and the town resume its June 2011 policy of basically commercial ads only.
Laurin Easthom and Lee Storrow pushed back immediately. Easthom said the public input would allow council to make a better decision than the quickie made in June. Penny Rich claimed council had had a lengthy discussion about the ads, but no one else on council could remember it, and there was no record of it. Storrow said how a policy is enforced matters. For 18 months, transit staff had not been following the town's policy, including not requiring contact information on the ads, until Church of Rec's ad. Perhaps freedom of speech came to the town by accident; nevertheless, the town had a de facto policy of buses being a public forum.
Gene Pease pointed out council was not voting on who was right and who was wrong on the military aid isue but on whether buses should serve as a public forum.
Ed Harrison, filling in for the mayor, recommended that no action be taken until after the transit partners of UNC and Carrboro weighed in. Like they would take a stand against free speech. But time was, no one would have expected Chapel Hillians to lobby so passionately against free speech, either.
Ward made a motion to revert to the June 2011 policy. It failed, 3-3, falling two votes shy of the five needed to pass.
Council will take up the matter again on Dec. 3, after transit partners have lodged their comments and presumably there will be fewer empty seats on the dais.
– Nancy Oates