Some countries have mandatory military service for all its citizens. I wish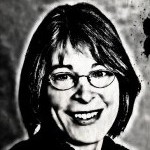 the U.S. required every one of its citizens to do one week of census work among neighborhoods that make up the left side of the housing price bell curve. We would make better decisions in the voting booth if we had a sense of what everyday life is like for people who don't have the advantages those of us in Chapel Hill have.
Tomorrow, Election Day, is the day of reckoning for our vision of the future. Do we elect leaders who aim to enable everyone to make a better life for themselves, or leaders who make policies that benefit those we would like to consider our peer group?
Mitt Romney's guiding philosophy seems to be to gear his policies toward those already on a trajectory of success. And if you can't keep up, to hell witcha. Those who don't have the wherewithal to keep pace might move away or be thrown in jail or die young, and eventually the rest of us won't have them to trip over on our way to the top.
Barack Obama, on the other hand, understands a president governs all citizens. Obama believes in people pulling themselves up by their bootstraps, and his policies devote some resources to explaining what a bootstrap is and what up looks like. Children, especially, benefit from opportunities to see what life has to offer beyond their families and neighborhoods, and maybe they'll make better decisions and avoid mistakes their parents made.
There is tremendous wealth and tremendous need in the midst of our community. In these last few days of encouraging people to vote, I've knocked on doors of weathered trailers, some anchored across from a gated community. I've talked to people who live in an old school bus, and people who live at the end of driveways so long, I hiked back to my car and drove to their elegant house (only to find a Romney supporter taking out his anger on me because his son registered as a Democrat).
This election will reveal whether we want our country to be inclusive or exclusive. Though we don't have any municipal seats on the ballot Tuesday, council members, too, should remember that their decisions on the dais determine whether Chapel Hill still values the socioeconomic diversity it once embraced. Do we want to make room for the working class and middle class? Or do we want to shoo them out to communities of their own kind and make them commute in to serve those of us who are landowners, or luxury renters, in town?
The decisions each of us make matter. Make sure you vote in this election, and choose wisely.
– Nancy Oates