At 11:20 last night, Town Council voted to suspend Chapel Hill's bus ad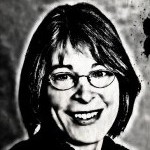 policy. In a memo slipped to council members during the evening, town manager Roger Stancil explained that the bus ad policy the town approved in June 2011 prohibited any transit advertising of a religious or political nature. Thus, once transit work crews clocked in this morning, they would begin stripping the controversial bus ads paid for by Church of Reconciliation from buses unless council voted to suspend the town's existing policy.
The motion passed 8-1, with Penny Rich voting against suspending the policy.
Council had planned to discuss possible changes to the existing bus ad policy in about two weeks. Mayor Mark Kleinschmidt stated he believed pulling the bus ads now, without notice to the community, would be injurious to the process of crafting a policy that everyone in the community could live with.
While the policy is suspended, the town will accept no new bus ad contracts but would honor existing contracts. The transit manager informed Stancil in a memo today that the town had passed an amended version of the proposed bus ad policy last year, and the amendments prohibited accepting ads pertaining to politics or political causes and ads for or against any religious beliefs.
Presumably the memos will be posted on the town's website later today. For now, the bus ads will stay in place.
– Nancy Oates