Ah, the nuggets you find tucked away in Town Council's consent agenda, those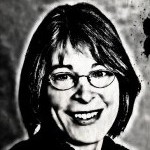 items council members vote to approve without comment, unless a council member pulls an item for further discussion. The consent agenda for this week's council meeting – moved to Wednesday again this week – includes a request to approve the 2012-13 public art works plan and adopt a budget amendment to allocate the Percent for Art funds.
The administrative transaction itself can be done without fanfare: transferring to the Public Art Fund $2,800 from the Capital Project Fund and $7,000 from the Two-Thirds Bonds. The resolution also authorizes spending $18,035 previously allocated from streetscape money. That money will be spent on windscreens for bus shelters downtown. An additional $7,000 will cover a rubberized playground surface in Umstead Park.
That's it? Taxpayers spend about $100,000 annually for a full-time public art coordinator and his assistant, and all the two did for a year was arrange for bus shelter windscreens and a playground mat? Basically, public art coordinator Steve Wright and his assistant, Jeffrey York, sent out a couple of RFPs, reviewed some portfolios, and negotiated a price for two projects. Compare that to the pace and productivity of town employees in, say, the planning department, who could probably knock that off in a week or two at most, and develop a lovely PowerPoint presentation to accompany each.
Town manager Roger Stancil chronically is on the lookout for pennies to pinch. Not to go all Bain Capital or anything, but here's 10 million of them he could save in one fell swoop. Eliminate the two positions from staff, saving salaries, benefits and office space, and contract out the work to a "consultant" connected to local artists. The consultant could come up with projects and commission local artists to do the work. And if Stancil chose from among people who call themselves "project managers" instead of "consultants," he could save even more.
I'm sure Stancil could find some productive use for that $100,000 saved.
– Nancy Oates