The Charterwood project has all the buildup and letdown of a Barry White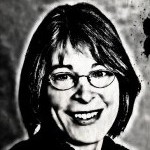 song. If you're old enough, you remember the cadence – first the muttered low growl, then the music swells, and you're sure he's going to burst into song. But then, the music fades, and the growling and mumbling resume.
Last night, Charterwood came back before council for a second reading and third vote. The first vote, last spring, was hit with a protest petition that required a super-majority of council ayes to pass. It failed to pass, 5-4; then it immediately failed to fail, 5-4. The smart-growth, mixed-use development came back to council for another vote on the last Town Council meeting of the 2012 fiscal year in June. Redrawn property lines nullified the protest petition, and Charterwood won a simple majority of the votes. But because it was approved by only a one-vote margin, it had to return for a second reading and vote at the next business meeting, which wasn't until the new council season began last night.
In the five years or so Charterwood has been working through the approval process, it has received a cumulative 83-3 "yes" votes from all the boards and commissions and council members required to weigh in on the project. And Mayor Mark Kleinschmidt was ready to vote again.
But first, town attorney Ralph Karpinos had taken a course over the summer and learned that the issue of whether a plan complies with the town's Comprehensive Plan (aka CH2020) should be voted on separately from whether to grant a special use permit. So the mayor prepared to call that vote.
But first, Ed Harrison had to get in his digs against the developer, not the project. Calling it "not the worst project I've seen," Harrison nevertheless objected to the visual impact the development would have on its backdoor neighbors. Harrison said he wouldn't go so far as to say the developer was "screwing" the neighborhood, but of course, that's exactly what he did say. Once Harrison had finished his diatribe, the mayor tried once again for a vote.
But first, Matt Czajkowski proposed that with Gene Pease tied up at a work commitment, creating the potential for a tie vote, the applicant be allowed to postpone the vote until all nine council member were present. Karpinos weighed in again that, if the vote were tied, council would vote on it again at its next business meeting. So the mayor once again cocked an eyebrow to signal a vote on whether the applicant's proposal complied with the Comprehensive Plan.
Four council members said it did; four disagreed, putting Charterwood back on the agenda for Sept. 26.
And at 8:29 p.m., Mayor Kleinschmidt banged down the gavel to close the first council meeting of the 2012-13 season.
– Nancy Oates