Town Council holds its season opener this Wednesday, Sept. 12, and I can't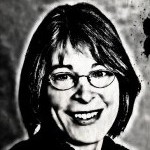 seem to rally the excitement I usually have for local politics. It's not that the decisions council makes aren't important – in fact, council members are set to vote once again on Charterwood, and the outcome could tip council's hand for what we can expect on approvals for numerous development projects already filed with the Planning Department.
My lack of enthusiasm for local bickering over building color, signage and unenforceable ordinances stems from the realization that we have much bigger issues to decide in the next couple of months. The presidential election this year presents a sharp distinction between the two parties in vision and implementation.
As I've been knocking on doors in all types of neighborhoods this summer, campaigning to re-elect President Obama, my view of the "average American" has broadened. I've talked with folks from the middle class, as well as from the low-income and wealthy classes. The assumptions about what makes a good life and how to get there differ markedly among each class. Across the board, people in all three classes value self-sufficiency. So if we expect people to pull themselves up by their bootstraps, we can't institute policies that keep smacking people down as they try.
Chapel Hill increasingly is becoming a haven for the wealthy. CNN Money Magazine ranked our town as one of the Best Places for the Rich and Single, and reported that the median family income here is $105,327. As our demographics skew from middle class to wealthy class, our values will change, too. We'll shrug at redeveloping apartment complexes affordable to teachers, town employees and international graduate students into housing for the wealthy. A decade down the line, will any of us be left in town who remember when Chapel Hill paid less attention to appearances and more to improving the lot of all its residents?
The results of the presidential election will decide whether the federal government will shield boot-strappers from the sharp elbows of the wealthy who don't believe there's room in their class for more inhabitants. Likewise council members will make decisions in the coming months that show whether Chapel Hill wants to make room for more than just the wealthy.
– Nancy Oates