Come see the world with me, and all it will cost is a couple of gallons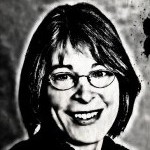 of gas. Granted, with the supply chain disruptions in the Midwest – a ruptured pipeline in Wisconsin and equipment problems that shut down refineries in Indiana and Illinois – that's nearly the cost of a couple of lattes a week. But it will be worth it.
For the past several weekends, I've been knocking on doors in Orange County, in neighborhoods outside of Chapel Hill and Carrboro, to educate voters about the importance of re-electing President Obama. Now that Republican candidate-apparent Mitt Romney has chosen Paul Ryan as his running mate, the choice for voters has never been clearer. Ryan, in his seventh term as a U.S. representative from Wisconsin, chairs the House Budget Committee and has pushed such ideas as privatizing Social Security (this, right before the economy collapsed in 2008) and dismantling Medicare. He shares Romney's belief of cutting taxes for people earning more than $200,000 a year and raising the taxes of those making less than $200,000 annually.
I've always been fiscally conservative and hold the belief that hard work pays off, so the thought of the taxes on my middle-class earnings going to support the lifestyles of the rich and famous, as the Romney-Ryan tax plan would do, awakens the outrage that women my age are famous for. Being self-employed, I pay twice the Social Security that someone paid by an employer pays (I pay the portion of both the employee and the employer), so I've got a greater stake in making sure Social Security and Medicare are still around when I retire.
Walking through neighborhoods in and around Hillsborough over the past month, I've talked with folks on both sides of the $200,000 divide. I've had a first-hand look at the conveniences money can buy and how priorities change when income streams tighten or are cut off completely.
Join me and other Obama campaign volunteers some weekend. We'll see how America lives and take a stand for making life better for all of us.
To arrange for a time to volunteer, contact Orange County campaign coordinator Alex Pugh at apugh@ofanc.com or 919-699-8518, or email me at neoates@earthlink.net.
– Nancy Oates