We can't blame town attorney Ralph Karpinos' go-for-the-gold spirit on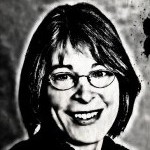 the Olympics. The issues he pressed forward on that landed the town on the wrong side of lawsuits began long before the qualifying rounds began. And as gymnast and Olympic silver medalist McKayla Maroney found out yesterday, sometimes despite all your preparations and efforts, you fall on your butt at the most inopportune moment.
In the past year, Karpinos has urged the town to continue with its Voter Owned Election program, only to have the Supreme Court strike it down. Actually, the judges of the highest court in the land knocked over Arizona's VOE law, and that had a domino effect on VOE programs all over the country.
Then Karpinos lobbied for a cell phone ban, despite a letter from the state attorney general's office saying that the town's ban would get shot down. And it did, last Thursday, when Judge Orlando Hudson issued a permanent injunction against the ordinance. Karpinos and Mayor Mark Kleinschmidt are huddling this week to figure out what to do next.
Karpinos could learn another lesson from athletes in one Olympic sport – women's badminton. You've got to bring your best effort to the court, or you'll likely be disqualified.
– Nancy Oates