Soon we won't have Penny Rich to kick around anymore. In yesterday's primary,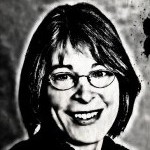 Rich edged out county commissioner incumbent Pam Hemminger and came in second behind Mark Dorosin. Because no Republican candidate is running for a seat on the Board of County Commissioners, Rich and Dorosin will fill the two open seats come December.
A volunteer handing out Dorosin and Rich postcards (I won't use his name because I didn't tell him I'd quote him) said he was tired of the current commissioners allowing the county manager to lead them around by the rings in their noses. We'll grant you that Rich probably doesn't let anyone lead her around by any of her jewelry. Watching the fireworks of Rich and Orange County manager Frank Clifton battle for power will be more entertaining than anything the town can come up with for the July 4th shows it plans to resume.
Rich's departure will leave an open seat on Town Council. Chapel Hill residents who want a shot at it must notify the town in writing that they'd like to be considered. Each applicant will address Town Council at a meeting in November, and the Town will vote on who will finish out Rich's term.
Despite a valiant effort by Orange County voters to keep the state from embarrassing itself, voters across the state came out 3 to 2 in favor of the state's first constitutional amendment, a shrill screed that defines narrowly who can and can't enjoy the benefits and protections of marriage. Voters in Orange County voted more than 4 to 1 against Amendment One. Same sex couples married in one of the eight states or the District of Columbia that have laws on the books allowing marriage between people of the same gender must surrender their marriage licenses at the border. Though Amendment One can't stop people from falling in love, making a lifelong commitment to one another and creating a family together, it can prevent businesses from offering benefits to spouses of workers who don't fit North Carolina's narrow definition. Thus the amendment is expected to have a negative effect on our state economy because companies will be averse to setting up shop in a state that discriminates against some of their talent.
It almost makes you want to move to Arizona.
– Nancy Oates