If you haven't made up your mind about whom to vote for, you're running out of time.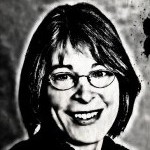 Tomorrow, May 8, is Election Day, and you have many decision to make. Don't go into the voting booth unprepared. Access a sample ballot online at the Orange County website:
http://www.co.orange.nc.us/elect/precincts.asp.
You'll need to know your precinct (and its abbreviation, i.e., the Weaver Dairy precinct is WD) in order to select which ballot you'll be given when you go into vote. To find out your voter registration status and precinct, go to: https://www.ncsbe.gov/VoterLookup.aspx?Feature=voterinfo.
You can vote in the primary even if you aren't registered as a Democrat or Republican. If you registered as Unaffiliated, you can choose when you show up to vote whether you want a ballot listing Democrats to choose among or a ballot of Republicans. You don't even have to be 18 to vote in the primary, as long as you will have had your 18th birthday on or before the November Election.
Make sure you know where the candidates stand on issues important to you. The information on each candidate's website tells you what he or she thinks you want to know, and that can be an indication of a candidate's priorities.
Don't forget to turn the ballot over. The marriage amendment is on the back.
— Nancy Oates