Gene Pease put it in a nutshell last night. In response to the concept plan review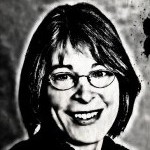 for Carolina Flats presented by Florida developer Russ Greer of Progressive Capital Group, Pease said, "Your timing is lousy."
After Greer and Scott Radway presented the "back of the envelope" plan, as Mayor Mark Kleinschmidt called it, and a bevy of neighbors laid out their objections, Pease was the first council member to comment. Hundreds of town and Extra-Territorial Jurisdiction residents have spent countless hours over the past several months hammering out a vision for growth in town. Said CH2020 project is due to wind up in June, and leaders will present a report that lays out what kind of growth they'd like to see where, and why they believe that to be the best course. Greer's project of a hotel and high-density student housing for a key intersection seemed to be rushing the decision-making process.
The Estes Drive/MLK Jr. Boulevard is a very congested intersection already, without the additional traffic that a high-density development would bring. The way the project was sketched out, it could not be entered from the north or west, and vehicles had no safe way to go south or east from the exits. The extra runoff from the added impervious surfaces could cause flooding in nearby neighborhoods. And the vision for Carolina North was to avoid a ring of dense development around its perimeter.
Some residents were disingenuous in their opposition to the project. They talked about how unsafe it was for children living in the neighborhood to the west of Phillips Middle School and Estes Hills Elementary to walk to school because there was no sidewalk on the north side of the street and that they had to drive their kids to school because of it. (They are in the walk zone and don't have bus service.) Lee Storrow said he'd look more favorably on Carolina Flats if it could ensure a sidewalk to the school, regardless of the fact that Greer did not own two parcels of land between his and the two schools.
But children who live in that neighborhood, and even in neighborhoods north of Piney Mountain Road, regularly walk to school. More than a decade ago, homeowners on Huntington Drive laid a sidewalk-wide gravel path that runs along the edge of their property and connects Huntington to Phillips Middle School. Kids continuing on to Estes Hills Elementary can either walk along the path around Phillips to Estes Hills or walk along the sidewalk that runs from the Phillips parking lot to Estes Hills. Another homeowner on Huntington created a similar gravel path that connects Piney Mountain Road to Huntington, so many students in neighborhoods along Piney Mountain Road (which has a sidewalk all along the south side) eschew the bus and walk to school. No one needs a car.
Penny Rich asked for a development classification to make clear that a project intended to be student housing, and Laurin Easthom wished for housing that would support the graduate students, researchers and faculty of Carolina North, rather than the undergraduates who would commute to main campus.
On one point, everyone could agree: The corner lot would be developed in some form at some point. And single-family houses, in keeping with its current R-1 zoning, probably would not be the best use of the land.
– Nancy Oates