I support smart growth in appropriate venues, a minority position among many of my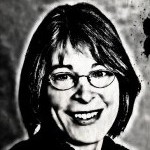 peers. I'd like to be able to lobby for high-density projects, but when a developer seems to portray a project as something it isn't and smacks down moderately priced housing for a half-mile stretch, that makes the task all the harder.
At tonight's council meeting, developers will present a plan for Carolina Flats @ Estes (the "@ Estes" will be dropped before the concept review presentation ends, I'd bet) on 16 acres on the northeast corner of MLK Jr. Boulevard and Estes Drive, a site that seems reasonable for an apartment complex, and even for the accompanying hotel the developers have planned, given the eventual development of Carolina North. (Once construction begins on Carolina North, the site would be ripe for a 24-hour Walgreens.)
Two-thirds of the project site that includes nine three-story apartment buildings abuts the Shadowood apartment complex, zoned R-5, and one-third lies next to a single-family neighborhood, zoned R-1. The other end is adjacent to an unimproved acreage whose owner seems in no hurry to develop. The four-story hotel faces MLK Boulevard. Tally for the apartments: 588 bedrooms spread among 189 apartments with 532 parking spaces, nine-tenths of a space per bedroom, the plan says.
The concept plan text forgets all about the 125 to 145 rooms of the hotel and its parking for guests and staff. Realistically, Carolina Flats will need room for a good 700 vehicles.
While the developer would like us to believe that his plan is a smaller version of Shadowood, only with a hotel, there is one big difference. Shadowood's 336 apartments are one- and two-bedroom units, whereas 117 of Carolina Flats' 189 units are four-bedroom apartments. Students attracted to a one- or two-bedroom apartment likely seek a quiet community more conducive to studying than partying. And Shadowood apartments are relatively affordable, renting for about $600 a month.
Four-bedroom apartments are more cost-effective for the developer to build. One kitchen per four bedrooms is cheaper than one kitchen per one or two bedrooms, for instance. Four-bedroom apartments likely will be rented by the bedroom, which developers generally set to match the price of a dorm room, about $600 a month per bedroom. That will push up the market price of Shadowood apartments, so the town will lose that moderately priced housing.
Ron Strom, brother of absconded council member Bill Strom, plans to redevelop Timber Hollow apartments, across Piney Mountain Road from Shadowood, into high-end rentals and increase the density. So Timber Hollow's 198 moderately priced one- and two-bedroom units will fall like dominoes, too.
Develop the MLK/Estes corner, but with a complex of one- and two-bedroom units. We need off-campus housing for students, but we don't need a Granville Towers North.
– Nancy Oates