Viewers of American Idol know to call one number if they want to vote for one performer and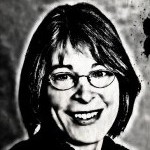 another number to vote for another performer. Maybe Town Council has adopted a similar practice.
Laurin Easthom left during a discussion of the Triangle Regional Transit Local Preferred Alternative issue. During a spate of late-night council meetings last year, Easthom, a dentist, explained that she couldn't stay late the night before she had to perform a procedure on a patient early the next morning. Presumably, that's why she ducked out early Monday night – early being a relative term, given that council had already been in session more than five and a half hours at that point.
So Easthom missed a long discussion on whether the council had a preference of C1 or C2 for the light-rail route and whether council should let the Durham-Chapel Hill-Carrboro Transportation Advisory know which alternative they prefer. Community members who spoke Monday night overwhelmingly preferred C2, and so did some council members. But other council members wanted to remain neutral. The committee would consider both alternatives, regardless of whether council picked a preference.
Matt Czajkowski moved that the council send forth the preference for C2; Ed Harrison put forth a substitute motion to indicate no preference. Mayor Mark Kleinschmidt called for a vote. With Easthom's absence, council was down to eight members, creating the possibility of a tie vote. Kleinschmidt asked all those in favor of Harrison's substitute motion to raise their right hand. He counted three.
"And Laurin," Jim Ward said, nodding toward Easthom's empty chair. Kleinschmidt counted it as a fourth hand. But it wasn't enough to pass the substitute motion.
Next came the vote on the motion to state a preference for C2. Kleinschmidt counted five raised right hands, then added, "And with Laurin, six." The motion passed. Thus, Easthom's empty chair voted for the no-preference motion and for the C2-preference motion.
To be fair, Easthom may have been home texting or tweeting her votes to council. But if she was, it would have been nice for someone on council to have made that clear.
Then again, it was after 11 p.m., more than six hours after council had convened that evening, and there was still the contentious landfill issue to get through before everyone could go home. And even as the clock edged toward midnight, community members still waited in chambers to speak on the issue. So we'll cut council some slack this time.
– Nancy Oates