Town Council and town staff worked a double shift yesterday, given that all have full-time jobs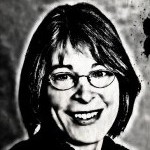 and council convened at 5 p.m. to begin hashing out what to do about community response to the Yates Building incident. The Community Policing Advisory Board had requested approval to hire an independent investigator along the lines of CIA, which investigated the firing of the Sanitation Two. Cost estimates for the move ranged from $15,000 to upwards of $30,000.
From 5 until shortly after 7 p.m., council met in closed session and evidently learned that hiring an outside investigator would not accomplish CPAB's goal of reducing the inherent tensions between law enforcement and non-law enforcement members of the community. As with the Sanitation Two investigation, the investigators could not compel anyone to testify; witnesses could not be sworn in and made to tell the truth, nor could they be cross examined; and investigators could not offer any protection against criminal or civil liability if witnesses gave damning testimony against themselves.
In an effort to reduce community tensions, council listened to nearly three hours of community comment and discussion among its own members of how to move beyond the Yates Building incident. And we do need to move on, as the council agenda itself showed. We need to select a route for the light rail system, monitor the development of Chapel Hill North as construction moves ahead, and plan what to do with our garbage and keep our promises to the Rogers Road community. The community comment and discussion on those issues didn't end until after midnight. And council has scheduled a special session next Monday night to complete last night's agenda.
Lee Storrow suggested focusing on how police and activists should behave during future incidents of civil disobedience. And Chapel Hill being what it is, there will be more such events.
– Nancy Oates