All due respect to Tim Sookram, I approached the mayoral election expecting to support Mark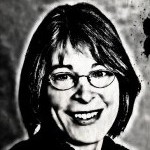 Kleinschmidt. In the past couple of years, which coincides with his becoming a property owner in Chapel Hill, Kleinschmidt has grown into the job. He has developed an understanding of the need to foster commercial development and a vibrant downtown and encourage business growth. Increasingly, he votes with Matt Czajkowski on issues that will have a big impact on the lifestyle of residents.
But …
On a few occasions when opportunities for Kleinschmidt to show leadership have come his way, he has ducked. When some council members exhibited behavior unbecoming their office, he could have stopped it with a word. But he remained silent or defended them. Being a leader means sometimes people will get angry at you. It will feel as if they don't like you or don't want to be your friend. And who wants that? But a good leader will put personal comfort aside and do what is right. And when Kleinschmidt has been presented with the opportunity to do what's right for the town, he has sometimes disappointed me.
That said, I have reservations about Tim Sookram as mayor. He has no political savvy and doesn't look like the figurehead Chapel Hill's increasingly wealthy and professional electorate may want representing our town. But I've got to hand it to him – he's hung in there. He's participated in all of the forums; he says what he thinks, which may not necessarily be what voters want to hear. Yet his views reflect the Chapel Hill many of us say we want: affordable housing that will allow diversity; better public transportation so we can live green; a strong downtown friendly to arts and business both. As someone who is self-employed, he may have a heightened sense of time management, and he most likely is used to setting goals and putting in the hard work to meet them, rather than sitting back and waiting for someone else to make it happen. He has the potential to grow into the role, and I'm willing to take a chance on him.
– Nancy Oates