An understanding of finances drove our picks from among a field of strong candidates for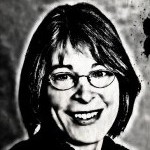 Town Council. The economy shows no sign of improving, and the town is close to its debt ceiling. Decisions about raising revenue and spending will need to be made judiciously. We looked for experience, maturity and leadership. Here's what we found:
Matt Czajkowski: Tough enough to enlist and serve four years in the Navy during the Vietnam War and smart enough to earn two degrees from Harvard (one an MBA), Czajkowski has demonstrated strong leadership during his past four years on council. He speaks up: to ask questions that cut through bureaucracy-speak; to shine light on questionable deals; and to hold council members and staff accountable to their word. For speaking up he has been subjected to harsh comments from business-as-usual council members, yet he continues to put the well-being of his constituents ahead of his own comfort. And it has paid off. Other council members are beginning to recognize the wisdom of his words, and we no longer see 8-1 council votes. We are grateful that he is willing to continue to look out for us for another four years.
Jon DeHart: Borrowing money seems easy, but DeHart knows what it costs. He understands debt service and credit ratings and realistic limits. He backs innovative strategies to make living in Chapel Hill affordable to a range of income levels. An Eagle Scout, he established his integrity early on and practiced peer leadership among a group tougher than the sitting council – teenage boys. During his service on town advisory boards and church committees, he has earned a reputation as a coalition builder, a de-polarizer and an open-minded listener. He has demonstrated his commitment over the years to making time to better the community.
Laney Dale: Because he runs his own company that launches entrepreneurial businesses, Dale has a sharp sense of judicious risk-taking. He is used to assessing the value of an investment. A relative newcomer to Chapel Hill, he has a fresh vision of what Chapel Hill could be, rather than fighting to keep the town from changing.
Augustus Cho: As chair of the Transportation Board, Cho is known for keeping members focused on the topic and oriented toward solving problems. He is unflinchingly honest with himself, a quality that reflects his integrity. He has a reputation for being ethical and objective and voting on the merits of an issue, rather than voting with his friends.
– Nancy Oates