Voters have three choices for mayor in November. Here they are, in alphabetical order: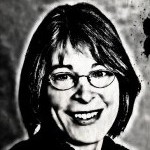 Watching Mark Kleinschmidt shake off his Gang of Five mentality and open himself to learning from all of his colleagues has been refreshing. He has held a seat on the dais since he was first elected to Town Council in 2001. As a council member, he could be counted on to vote the ruling party line. And that's how he began his term as mayor. But then he started listening to others on the dais and at the podium share their opinions and expertise. He began to understand finances and economics and how they affected diversity and quality of life. Two years later, he is just as apt to vote with those who favor smart growth and to heed the counsel of staff and advisory boards as he is to support a Brigadoon version of Chapel Hill. He's even shown the ability to compromise. A lawyer, Kleinschmidt is executive director of Fair Trial Initiative.
The mayoral race marks Tim Sookram's inaugural run for political office. A native Texan, he moved to Chapel Hill a year ago. His impetus for joining the race was to spark debate and give voters a choice; until Sookram entered, Kleinschmidt was running unopposed. But Sookram is taking the campaign seriously and brings a newcomer's perspective to issues of urban development, walkability and smart growth, as well as ideas for boosting the local economy and decreasing government inefficiencies. As an independent web designer, he is used to looking at problems through the eyes of the user to come up with solutions. Sookram is in tune with a segment of Chapel Hill's economy that is known nationally but rarely mentioned in local political debates: the indy music scene. He plays guitar and sings in the band Gentle Robot.
If the fourth time is to be the charm for Kevin Wolff, he'll have to overcome some history. When he ran for the first time in 2005, against incumbent Kevin Foy, Wolff garnered 21 percent of the vote without campaigning. In 2007, he put forth effort and won 29 percent of the vote against Foy. In 2009, the year he ran against Kleinschmidt, Matt Czajkowski and Augustus Cho, Wolff ostensibly dropped out of the race after it was too late to remove his name from the ballot, but he did not send a resignation letter to the Orange County Board of Elections. He kept his campaign signs up all over town, and a local newspaper published a letter from Wolff's wife asking for votes for her husband. Things turned ugly after he was misquoted by The N&O, and he threatened to sue the paper. He received 1 percent of the vote in the election in which Kleinschmidt beat out Czajkowski by less than 1 percent of the vote. Wolff is a patent lawyer in private practice.
– Nancy Oates