Tonight might be a good night to go to the Town Council meeting in person. Lex Alexander has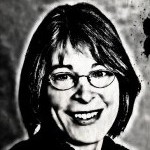 petitioned the town to allow food trucks, specifically in the dead zone between where Alexander's 3 Cups now sits and Whole Foods, the chain that bought Wellspring from him. Ginn & Co. bought the vacant property a few months ago and will spruce it up while weighing options on the best use of the property.
Alexander knows how to sell, and I wouldn't put it past him to literally grease a few palms by having some of the potential food truck owners bring samples of their fare to the meeting tonight.
The town has no regulations one way or the other concerning food trucks. State regulations require a food truck to be affiliated with a permitted brick-and-mortar restaurant for daily cleaning and servicing and for solid waste disposal. Citizens are encouraged to air their thoughts at tonight's meeting. The few comments that have come in so far are in favor of food trucks, though one citizen cautioned that they need to meet sanitation levels so as not to inadvertently be the source of food poisoning.
We don't know that treats will be proffered at the meeting tonight. But we thought we'd start the rumor. Maybe it will lure council member Donna Bell back to meetings.
– Nancy Oates