After Time Warner Cable conked out during the broadcast of the Town Council meeting last night, some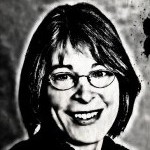 viewers might have been lost to the baseball post-season game on another channel. Pity that town planner J.B. Culpeper didn't tune in as well. She might have learned something about being a team player.
During the public hearing on a special use permit application modification for The Courtyard, the presenter representing the group of investors who bought the property after it went into receivership noted that the town had rejected the owners' offer to widen the sidewalk for 190 feet along the Roberson Street side. Instead, town staff recommended that the developers install new sidewalk and replace the curb and gutters along all 430 feet on that side.
Council member Matt Czajkowski asked town staff why they recommended the extra work. Culpeper popped up and replied that she would get back to council with some figures. Czajkowski was nonplussed. It's your recommendation, he said in essence, and I'm only asking you to justify it.
Culpeper tried to turn the question over to town attorney Ralph Karpinos, but he wouldn't bite. So Culpeper was left to flounder on her own. "Rational nexus," she said.
"What's rational nexus?" Czajkowski asked.
"It's a legal term," Culpeper replied.
Someone needs to tell Culpeper that the town staff and council are on the same team. The idea is for the two bodies to work cooperatively – the town staff gathering information and sharing it with the council who, ideally, will use the information to make decisions that are in the best interest of all of the town residents. Yet time and time again, Culpeper seems to deliberately obstruct information flow.
Through patient questioning, Czajkowski drew out that rational nexus is basically the town asking developers for freebees in proportion to the size of the development. The bigger the project, the more the town expects in return if it approves the plan. In shadier circumstances, that could be viewed as a kickback in exchange for approval. But we'll give Culpeper the benefit of the doubt.
Culpeper's smart-alecky attitude may make for good TV, enough to draw viewers away from the baseball game. But ultimately, it makes for bad relations between council and staff. And that's in no one's best interest.
– Nancy Oates