An airplane crashed not half a mile from my house, and I heard nothing until the sirens began.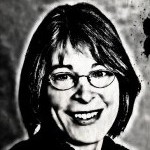 We live underneath the flight path of many planes taking off and landing at Horace Williams Airport. We always know when the Tar Heels are playing football at home because of the increased air traffic, and more jets than usual. Men's basketball games cause an uptick in flights, too, as do UNC system board meetings.
But most other times, we get a mix of planes. Some of it may be people taking flying lessons. I think one of the tests you have to pass on your way to getting a pilot's license is to know what to do when the plane stalls. We have several times heard a plane buzzing lazily overhead, then sputter, then dead silence. If that doesn't get all heads to snap upwards, nothing will.
All due respect to my friend Diane Bloom, a longtime, diligent proponent of closing Horace Williams Airport, I've never really felt unsafe living where I do. Bad things can happen anywhere. My kids will be the first to accuse me of being a hypocrite. They can recite chapter and verse my lecture on not tempting fate. A few crashes have occurred at Horace Williams during the years we've lived here, always somewhere inside the Horace Williams tract. Yes, they could have happened a half-mile earlier, and there I'd be with a flaming jet in my living room. But of all the things I worry about, I can't generate any anxiety over waiting for that to happen.
I worried more during the years I worked for the N&O and drove home from Raleigh after midnight on Friday and Saturday nights, when the only other drivers on the road had likely been drinking for the past several hours. I worry as I walk across supermarket parking lots and see frail, elderly shoppers who use their carts as ersatz walkers, then get behind the wheel of a car.
Once the economy gets going, construction will begin on Carolina North, and that will force the closing of Horace Williams. All those flights will be diverted to RDU, and the people who stay in the hotels or work in the restaurants and stores edging the airport or live in the subdivisions oozing ever closer to RDU will have that much more to worry about. But those of us who live near Horace Williams will know that the next time a plane crashes, it won't be in our backyard. That's supposed to make us feel better?
– Nancy Oates