What does Betty Kenan know that the rest of the moneyed world doesn't?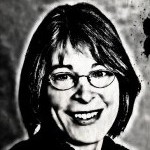 Georgia Kyser's house at 504 E. Franklin St. sat on the market for, what, four or five years, at least. I don't recall its initial asking price, though I remember thinking when I heard it, "Good luck with that." As the house lingered on the market, its price slowly dropped. Last I heard, it was listed at about $1.5 million. Its 2009 tax value is nearly $1.6 million.
In April, Betty Kenan bought it for $900,000. A bargain.
The house is a historic gem, albeit one that has had little updating since maybe the 1970s. Built in 1914, it has five bedrooms and an equal number of fireplaces and all the architectural details you'd expect from a lovingly maintained house that is almost 100 years old. Situated on the corner of East Franklin Street and Battle Lane, it occupies prime historic district real estate.
During the recession, real estate prices have dropped most sharply in the high-end properties. As is so frustratingly true, it takes money to make money. If you, too, are of the moneyed set, you should stop reading this and call your Realtor. Time to shift more of your portfolio into real estate.
If Betty Kenan does nothing with the Kyser house other than pay its taxes and mow its lawn, it will, in years to come, be worth at least its tax value, if not surpass it. And some of us will share in her good fortune, and not only through the large sum she pays to the county in taxes. Kenan, owner of Fine Feathers clothing shop in University Square, is the widow of Frank Kenan, who owned Kenan Transport and The Breakers Hotel in Palm Beach, Fla., and presumably inherited a good portion of his wealth. She is also a noted philanthropist. The more money she makes, the more she gives away.
The legal entity that purchased the house is Playhouse Trio LLC, the same group that owns 708 and 710 E. Franklin St. two blocks away. We don't know what Betty Kenan plans to do with the house at 504. I was under the impression that she lives in a smaller house across the street and a few doors down. Usually when people move well beyond retirement age, they downsize, not upsize.
I'm hoping she'll rent the front parlor to The Chapel Hill Museum.
– Nancy Oates