As I listened to the debate, during the Town Council's last business meeting on June 21, over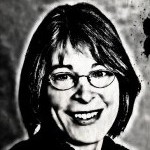 guidelines vs. standards pertaining to the Planning Commission's request for clarification on how to proceed with the section on shelters in the Land Use Management Ordinance, something Mayor Mark Kleinschmidt tossed off caught my attention.
At the start of the discussion, several citizens objected to the lack of public participation in selecting a site for a new homeless shelter. The Homestead Road site had been presented as a done deal, they said. Council member Matt Czajkowski asked town staff once again for a list of the sites it had considered before selecting the controversial Homestead Road location, the criteria used in determining which was the best site, and the pros and cons for each site considered. Town manager Roger Stancil said that the process had not been that scientific.
Kleinschmidt ticked off three reasons why other sites had been rejected years earlier: the sites were owned by the county, and the county said no; they were not convenient to public transportation; or neighbors objected to the location long before the project got to the special use permit phase.
We can check off "motive" for why the Homestead Road location was not discussed publicly before the selection was announced. IFC administrators, having weathered neighborhood objections to other sites, finally found one that seemed just right. So this time, they were savvy: They secured the support of former Mayor Kevin Foy and former Chancellor James Moeser, and made sure a smiling Foy and Moeser flanked them as they announced the selection.
You can hardly blame them. Homeless shelters are easier to support the farther they are from where you live. But I believe, perhaps naively, in transparency: If Homestead Road truly is the best place for the shelter, public input would make the decision to build it there easier to accept by the neighborhoods it would impact most.
People want to be heard. And if you shut them out, they are likely to dig in their heels all the more. Expect even deeper entrenchment as the SUP process moves along.
– Nancy Oates