If only Traci Davenport, executive director of the Chapel Hill Museum, had asked for
$16 million instead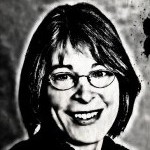 of $49,000, the Town Council might have approved her funding request. Instead of asking for $34,250 for additional operating expenses plus an extra $15,000 to take care of some maintenance projects that had been deferred, perhaps Davenport should have said she needed $49K to add a coffee shop.
Once the town staff finished crunching the numbers, council saw fit to grant the museum only $20,250. Then council approved a total of $20.4 million in bond sales, which included $16.23 million to add a coffee shop, gift store and extra square footage to the already well-functioning library.
Council members evidently thought that town residents could afford to pay about
$1 million in interest annually on the total bond sale, but that extra $14,000 for the museum seemed insurmountable.
And the $16.23 million only covers what the contract bid expects construction to cost. It doesn't cover construction overruns (such as the town experienced in building the transit facility) or the additional operating costs. UNC is in the embarrassing position of finishing construction on a state-of-the-art science building but doesn't have the money to pay the power bill or maintenance costs for it, so students, faculty and researchers won't be able to use it.
Council member Gene Pease warned that if the town spent all its available debt on the library expansion, it wouldn't be able to help other organizations that were likely to need assistance in the tough economy. But then he voted for the bond anyway. Council member Laurin Easthom, who voted against the library bond at this time, expects that the money to cover the library's operating costs will come from a tax increase.
The public school curriculum mandates that students go on field trips to museums, and the Chapel Hill Museum was a popular and cost-effective option. Once the Chapel Hill Museum closes, students will have to be bused out of town to check out museums. More expense, more time out of the school day spent sitting on a bus.
Much was made during the library bond discussions about the image of Chapel Hill. Do we want to be a town with a modest library? No. So, soon we'll be a town with a bigger library with places to buy refreshments and gifts. And we'll be a town without a museum.
– Nancy Oates