Here's some news: Parking lot #5 is full of cars. Not cranes or backhoes or bulldozers. No orange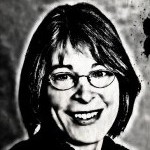 netting or even any signs heralding the day the lot will close forever. And we're fast approaching June, the month construction was to begin on the 140 West Franklin condo high-rise.
The lawyers among you will point out that Ram Development still has a full 33 days to make good on its announcement that it will break ground in June. But we're not talking about throwing an impromptu picnic. Ram can't just show up one morning and start busting concrete. The town has to remove the parking kiosks, for instance. And common courtesy would demand that parking lot customers be given sufficient notice of the lot's closing.
Perhaps Ram got the willies from the news that Hue, a 208-unit condo high-rise in downtown Raleigh completed in September 2009, closed yesterday after being unable to sell a single unit or qualify for a federally backed mortgage insurance program. Those programs require that at least half the units be presold, a standard requirement by lenders now, but ground was broken for Hue in August 2007, when the real estate market and the economy in general looked quite different from today's.
Ram has stopped sending out news releases touting that it has sold 30 units. In fact, Ram is very quiet these days. Although the 140 West Franklin sales office keeps its endless video running all night long on its flat-screen TV, showing slides of well-put-up bedrooms, baths and kitchens, the only sign of life in Rams' construction office trailer is that the air-conditioning unit is turned on.
And if Ram's principals have a lick of business sense, that's the way they'll keep things until they've presold at least half their condos.
– Nancy Oates