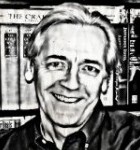 For the last two weeks, my life has been all about the census. Every day, seven days a week, I have been planning driving routes, knocking on doors and filling out the forms that are used to document the count.
Today the crew of enumerators with which I have been working will shift its focus to counting the folks who live in Durham. Our work in Chapel Hill seems to be done. Yesterday we hustled to finish the few remaining unenumerated questionnaires. These were the residences that had been visited a few times already but no one answered the door. In most cases it was the last address that would finish a booklet of several score addresses.
It's hard but rewarding work. Sometimes the difficulty is in the energy it takes to climb the steps to the second or third floor of an apartment building or to lug around a satchel full of forms and notebooks.
Sometimes it's dealing with the fact that in any one visit to a street or apartment complex, odds are the enumerator will clear from 20 percent to 33 percent of the questionnaires he takes with him. That makes for a lot of revisits.
I've encountered many different residents, from the woman who seemed to know everyone in her apartment building (very helpful for the enumerator who just couldn't seem to find anyone home when he visited) to the fellow who took more time complaining about being visited by an enumerator than it would have taken for him just to answer the seven questions from the questionnaire.
The vast majority of the people I have visited have been very gracious and understanding and helpful. I have been thanked by residents for making the count. Meeting folks who make every effort to help is a kick. I've been offered water and a place to sit and rest while asking the questions. Makes me feel more like we are all counting together.
–Don Evans