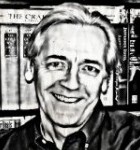 What's more dangerous than riding a bicycle in Chapel Hill? Riding a bicycle in Chapel Hill at the Estes Drive-Martin Luther King Jr. Boulevard intersection.
That's why some residents plan to petition the Town Council at the business meeting tonight at 7 in Town Hall to end right-on-red turns at the intersection and paint wide crosswalks across MLK.
Sarah K. McIntee, who is to present the petition, was inspired to send a letter to the town and present the petition after she watched a bicyclist pedal through the intersection – yes, he had the right of way – and almost get pasted all over the road by a right-on-red turner. It can get very intense there, as the vehicles back up at rush hour and the pressure to turn gets heightened. All that's needed for a tragedy is some nervous motorist who feels the heat and decides to go despite not being able to see past the left-turning line of vehicles – yes, line-of-sight issues also contribute to the dangers at that intersection.
I travel through that intersection almost every day, so I can attest to how dangerous it can be. I also have bicycled to the intersection and then fretted over which line of traffic I had to watch out for before crossing the road. Even with the light, a bicyclist has to be extremely careful crossing.
There are plenty of roads in Chapel Hill that don't make sense – try getting to North Street by going from Columbia Street to the 200 block. Or try finding an address on Old Oxford Road – or is it Old Oxford Road East? Those street anomalies can't be made sensible. But we can change how the Estes Drive-MLK intersection works. That would make a lot of sense.
–Don Evans