The Town Council's leanings at Monday night's meeting took us by surprise, giving a thumbs down on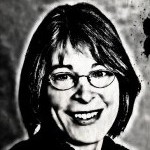 The Cottages student apartments along Homestead Road and insisting on commercial space in Obey Creek across from Southern Village. It prompted a discussion between Don and me about what sort of business would draw us to shop in Obey Creek or Southern Village.
We realized we were not good meters of the average consumers. Both self-employed in a dying industry and with two children in schools that demand tuition, we don't shop. Our austere health insurance keeps us from going to the doctor, so that rules out prescriptions, the main reason we might go to a drug store. We've aged out of growth spurts and don't go anyplace where people care what we look like, so we don't buy new clothes. Once every 20 years, we'll buy a refrigerator or washing machine or car. About every five years, one of us – not me – buys a new computer. A couple of times a year, we go to an office supply store to buy paper. We buy groceries and gasoline, and that's it.
Periodically, I go to a garden store to buy a plant for the bald patches in our lawn that don't get enough sunlight to grow anything – we call it our shade garden – but Chapel Hill and Carrboro have enough nurseries. In recent years, I've gone to a home improvement store to buy chicken wire and plastic mesh to build what has become a plant zoo to discourage deer, but, again, we have plenty of choices there. We go to the library instead of bookstores – and much as we use the library, we think it is fiscally irresponsible to expand it now.
So we're taking the debate to the Web world – what sort of business would draw you to a commercial center that might be a bit out of your way? What does our town need?
One commenter at the meeting came up with an idea that we support 100 percent: Put a miniature golf course in Obey Creek. With Southern Community Park just down the street, that would fit in well. And it is the only thing we think our Southern Part of Heaven lacks.
What do you think?
– Nancy Oates