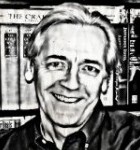 Nancy and I got an invitation to speak about community journalism and the role blogging can play in keeping residents informed. This afternoon we'll talk to students in a class taught by Leroy Towns, a professor in the UNC School of Journalism and Mass Communication.
Prepping to speak to the fast-track freshmen got us to thinking about how much we've accomplished since we started this blog in early September 2009.
We've provided information in a reliable format that just wasn't available before – no one would take on the task and the commitment it entails without pay. We've gotten residents more involved in what goes on at Town Hall. We've broken a few stories, my favorite being the Cam Hill/illegal campaign flier piece. We dogged the Town Council on the Bill Strom issue, and now the appointment process is about to be discussed in greater detail. The town newspaper is going about its coverage of town government much more diligently than it did before we weighed in.
Most important, we engaged in discussions with some very observant, very informed and very community-oriented people who are concerned about our town.
That involvement and willingness to share is what this is all about. At its best this blog should be a discussion — as we said in our very first post, "Democracy is supposed to be a conversation between government and the people it represents." We appreciate the comments from readers, who have shared what they know and have corrected us when we got some things wrong.
We have our good days and our bad days, just like any publication. The important thing is that we keep that conversation going. That's a point we will stress with the students today. I hope we can covey to them just how important that conversation is for the future of their communities.
–Don Evans