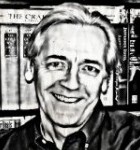 Mayor Mark Kleinschmidt and Chris Moran, the executive director of the Inter-Faith Council for Social Services, sure make it sound as if the vote has already been cast on the new shelter planned for the corner of Homestead Road and Martin Luther King Jr. Boulevard.
Through the public hearings on the issue as well as zoning questions, Kleinschmidt has gone out of his way to remind folks that no decision has been made and that the hearings were for information only.
And then Hizzoner says at a meeting last week of the Community Leadership Collaboration that the shelter is taking shape off Homestead. And Moran was crowing about just how many men the shelter will be able to cram into the new facility. Well, that all seems a bit disingenuous. Nobody has passed a proposal yet. The IFC has not submitted plans yet. So why go out of your way to refer to it as if it had already been approved?
The IFC plans to hold community meetings in the coming weeks and is to file the permit application in the spring. How many of those community meetings are being held in the very neighborhood directly affected by the plans? Or are the meetings just a crude PR campaign to get support for the plans, kind of a way of getting everybody on board with this thing because "if it's built off Homestead Road then it won't go in my neighborhood."
Seems as if the council has become very adept at cramming something down residents' throats and then going out of its way to remind them of what they've been made to swallow. Either that or Mayor K has the sensitivity of Genghis Khan on bad day. At the very least, his appearance at the collaboration gathering is the clumsiest PR move the mayor's office has ever tossed out at its residents. You'd think he could at least maintain the illusion of impartiality.
–Don Evans