There we go again. Dipping into our savings to pay for nonessentials. Living beyond our means.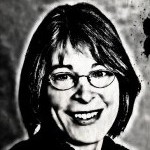 Our new town manager presented his recommended budget, a 3.7% increase over what we spent the prior year, which would require only a 1.6-cent property tax increase (per every $100 of property valuation).
The hiring process for our town manager included a budget exercise, which Maurice Jones knocked out of the park. When he tackled the real thing this spring, he came through again.
His budget corrected some areas we had long neglected — such as money to boost the starting salary of police officers in an increasingly competitive field, and funds to repave local streets where we've Band-Aided potholes for years.
It reflected a stroke of genius in making use of some money that had been shackled for the past few years. In 2015, the General Assembly decreed that all inspections fees a town collects must be used for inspections purposes only, not thrown into the general revenue pot, as we've done for years. Chapel Hill collects way more in fees than the department budget. Our new town manager found five people in the Planning Department who served inspections work and transferred those positions to the Inspections Department. Just like that, hundreds of thousands of dollars were freed up to use.
The budget left out only requested increases of four nonprofits, totaling about $72,000. When Town Council asked Jones to include those, he found $10,000 tucked away that could be applied to the requested increases, and said the remaining $62,000 would have to be taken from our savings. Tapping into our savings — living beyond our means — can negatively impact our bond rating, which determines the interest rate we are charged when we borrow for big-ticket items, such as a new police station. After some discussion, council agreed to pull the money from savings.
We were ready to wrap up when a council member proposed pulling another $50,000 from savings to be used for cultural arts. The manager's budget hadn't included an increase in spending for cultural arts, and what did that say about our town, the council member asked. The mayor directed the manager to explore tacking on another $50,000, and now we are living $110,000 beyond our means.
We do not live in a cultural desert. We need only cross Franklin Street to access Playmakers Theater, Current Artspace, Memorial Hall, Hanes Art Center and the Ackland Museum. We can drive 20 minutes to Durham for DPAC, Carolina Theatre and the Nasher art museum. We can drive 30 minutes to the many cultural arts venues in Raleigh. The council member had no specific use for the money, only "is that the message we want to send?"
By focusing on appearances, we are creating a town only for the wealthy. If we are intent on pulling another $50,000 from savings, let's designate it to be used on events that will be free to the public.
— Nancy Oates