The old joke goes that a naïve business owner admitted he lost money on each product sale, but said,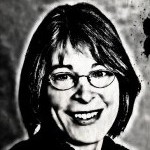 "I make up for it in volume."
Chapel Hill town staff are familiar with that business model, and after the Town Council retreat this past weekend, we are, too. We learned that for the past couple of years, town revenue has increased at a rate of 1.7% while town expenses have risen at a rate of 3.4%. To pay our bills, we have had to dip into savings.
We can't keep that up. Over the next few months, council and staff will work together to craft a budget that enables us to live within our means. We can do that by bringing more money in or by cutting back on what we spend.
In theory, if we increase our tax base, we will have more money to spend on operations and capital expenses such as new fire stations, parks and police headquarters, for instance. Some people — often developers applying for a rezoning to be able to build a luxury apartment building in a neighborhood of single-family houses — say that increasing density and bringing more people to live in a tight space will result in more property tax revenue coming in.
But they gloss over the increase in what the town has to spend to take care of those extra people. We need more buses to transport them, along with more mechanics and drivers, and more money to repair the damage to streets from the stress of more cars, buses, and sanitation and delivery trucks. We need more police officers, firefighters, sanitation staff and camp counselors. We need more recreation space and, as buildings get taller, special fire equipment.
This has played out in town over the past couple of years. Revenue expected in the Blue Hill district has come in at a slower pace than projected. The only new development in that area has been apartments. Town councils have approved some 6,000 apartments in the past few years, and coincidentally, as they are opening up, town operating expenses have outpaced revenue.
We can begin to rebalance the equation by recruiting new businesses. Offices, hotels and stores pay a higher property tax rate than residential, and bring in additional revenue through sales tax and occupancy tax.
We may need to scale back our wish list of capital projects, such as buying a theater or building more parking decks. We may need to look for additional revenue by soliciting more advertising on buses and bus shelters, or increasing various fees.
Town staff are motivated to rebalance our financial situation. After our retreat, council members seem to be, too.
— Nancy Oates