When I heard Chancellor Folt blithely announce the plans to spend $5.3 million to build a home for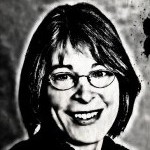 a Confederate monument that glorifies the South's willingness to go to war to preserve slavery, I wondered whether anyone had briefed her on the battle to build the Sonja Haynes Stone Center for Black History and Culture.
UNC gave permission in 1993 for the Stone Center to be built after students, faculty and alumni lobbied and staged demonstrations for at least two years to get UNC administrators to understand the importance of having a free-standing black history center. But the building didn't open until 2004, because the university didn't include any funding for it. The entire $9 million price was paid for by private donors. Once the building was built, UNC paid for technology for its classrooms.
Read the story here: http://unchistory.web.unc.edu/building-narratives/sonja-haynes-stone-center-black-culture-history/. It's long, but goes a long way toward understanding why so many people object to UNC's decision to allocate so much money so readily for a white history building.
Fortunately, the Board of Governors agreed that constructing a separate building to commemorate a past that most of us are ashamed of would not be a wise use of funds. Board chair Harry Smith said the board needs to "go back to the drawing board … and try to get it right."
No need for the drawing board, really. UNC and its Board of Governors need to understand that while Silent Sam was installed at a time when the majority on campus believed that black citizens should not have the same rights, responsibilities and opportunities that their white counterparts have, that belief no longer prevails.
The Confederate statue had its day, and that day is now past. Pack it in storage, or ship it to the state history museum in Raleigh, or auction it off and use the money for scholarships for students who have had to overcome obstacles the rest of us have not. But do not display it anywhere on campus.
— Nancy Oates