When friends and I would go to baseball games at Yankee Stadium, we always scanned the crowd for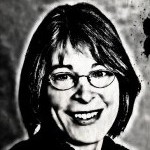 nominees to our Quintessential Yankee Fan Hall of Fame. Yankee fans were quite different from Mets fans, I noticed on my very rare trips to Shea Stadium.
Perusing crowds became a habit, and when I'm out and about in Chapel Hill, I look for people who seem to absolutely personify the event. And just as there was little overlap between the fans at Yankee Stadium and those at Shea, there is a disheartening difference between the people who come to Town Hall to speak a council meeting and those I see anywhere else.
The vast majority of presentations we see at council are development proposals. The developers, architects, engineers, business owners, financial experts and the occasional lawyer are almost without exception male, and almost always white.
The community members who speak at meetings are fairly evenly divided between men and women; most are white and own their own homes, which implies a certain financial stability. The majority seem to be 40-ish and older.
It can leave us with the impression that this is who comprises Chapel Hill, that this is whose best interests we have at heart when we make decisions.
But when I go to the movies on the Wallace Deck, or the fireworks at Kenan Stadium, I see younger demographics and a range of skin hues. Unwrinkled men and women with babies and toddlers and schoolkids; couples barely in their 20s; a gaggle of teens. When I sit at an outdoor table in front of Med Deli on a Friday night and watch the pedestrians filing past, I see people of all ages, physical abilities and style of dress. I see couples of same gender and different gender. I hear different languages.
We may not see the vast majority of these folks at Town Hall or even at the voting booth. (Typically, only about 15% of residents vote in local elections,)
But these are the people who will be stuck in traffic when we approve a high-density development without figuring out how to handle the extra cars. These are the folks who will wait longer for buses or have to take Uber on weekends, if we don't adequately fund our transit system. They'll cross county lines to shop, if we make it too hard for retailers to set up shop here. They will leave town every morning to go to work, if we don't attract enough businesses, or they'll move to towns nearby where housing costs are lower because Chapel Hill's council has approved only high-end rentals.
This is a world that goes beyond the people who come to council meetings and measure tax hikes by number of lattes per week.
There is no quintessential Chapel Hillian, nor even a melting pot. Town residents represent a wide spectrum of uniquenesses. We, on council, must make decisions that enable people in each of those different life circumstances to thrive.
— Nancy Oates