"Saving lives" likely did not appear in the job description when Beatrice Thompson signed on to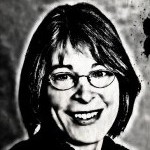 work at the Red Roof Inn just off the I-40/U.S.-15-501 interchange. Yet for the man she found unresponsive in a hotel room last month, her prior knowledge of CPR made the difference between life and death. She performed chest compressions on the man for a good 10 minutes until police officers came and took over.
Once the police arrived, they noticed needle marks on the man's arm and suspected he had overdosed on an opioid. Officers administered a dose of naloxone, but it seemed to have no effect. Firefighters also responded and gave the man a second shot, and he began to come around. Orange County EMS transported him to the hospital for further treatment.
For her quick and sustained actions — 10 minutes is a long time to continue chest compressions of sufficient force and rhythm to be effective — Thompson received the Civilian Service Award from the Chapel Hill Police at the department's awards banquet last week.
Several police officers were called to the stage at the Chapel Hill Country Club last Tuesday evening, some of them more than once, for their successful intervention in life-or-death situations. None of the calls for which they were recognized made the news. No major drug busts or thwarting dangerous individuals in mid-crime. What stood out was their compassion, their ability to connect with people in pain through insight and shared humanity. Calming young people intent on suicide, for instance.
When we are frightened or hurt or a victim of a crime, we call the police, because they will always show up and they know what to do. It's the life's work they have chosen.
What impressed me about Thompson was that she could have called 9-1-1 and waited, not wanting to touch a stranger. Or having started chest compressions, she could have given up when her arms began to ache. She had no responsibility to the man. He was someone who apparently had made bad choices, and reversing the consequences of his harmful decisions was not her job.
Yet she didn't give up. And when the police, firefighters and EMS technicians arrived, they persisted by giving the man a second dose of a very expensive drug — and a second chance to live a better life.
Congratulations to all of the Guardians of the Hill who were honored last week, and to Thompson, who inspires us to make the effort to become our better selves. Her actions have given the rest of us a second chance to live a better life, too.
— Nancy Oates